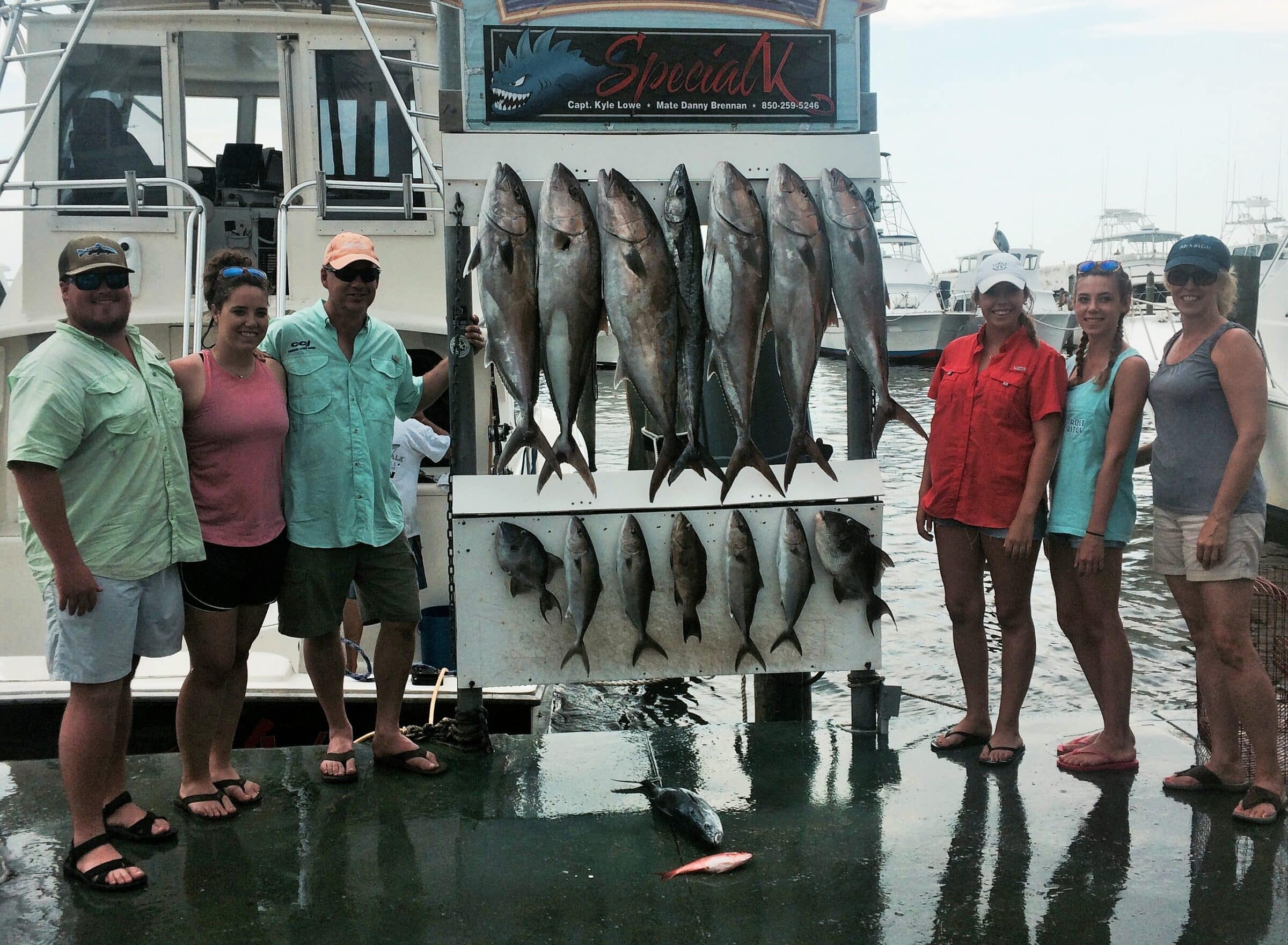 Special K is currently booking 2021 Spring Break Fishing Charters. Is the doldrum of social distancing and quarantining getting you down, and you feel like you are missing everyday life? We have the perfect solution.
Our private fishing charter is the perfect way to stay away from the crowds while getting fresh air. So join us for the fishing adventure of a lifetime. The view from our fishing yacht couldn't be better.
Anglers come from all over the world to fish in our waters. So if you are visiting Destin for your Spring Break, now is to book your private fishing charter with us.
What's The Catch?
Triggerfish season opens in March. There are 40 different species of Triggerfish. The white meat on this fish is tender and delicious and is one of the tastiest fish you can catch.
The Triggerfish is also fun to hook because it puts up one heck of a fight. These fish can weigh up to thirteen pounds.
For decades families and students have come to Destin to enjoy their Spring Break vacation on the Gulf Coast. The beautiful emerald waters attract hundreds of thousands of people a year.
Destin is known as "The Luckiest Fishing Village" because of the thousands of different fish species in our water. So if you are ready to experience a once-in-a-lifetime fishing adventure, join Captain Kyle aboard Special K.
Captain Kyle has been fishing the Gulf of Mexico waters for decades. Our captain has the experience to put you on the fish so you can find the "big catch." His expertise makes finding the fish easy, so you can spend your time on the boat doing what you love.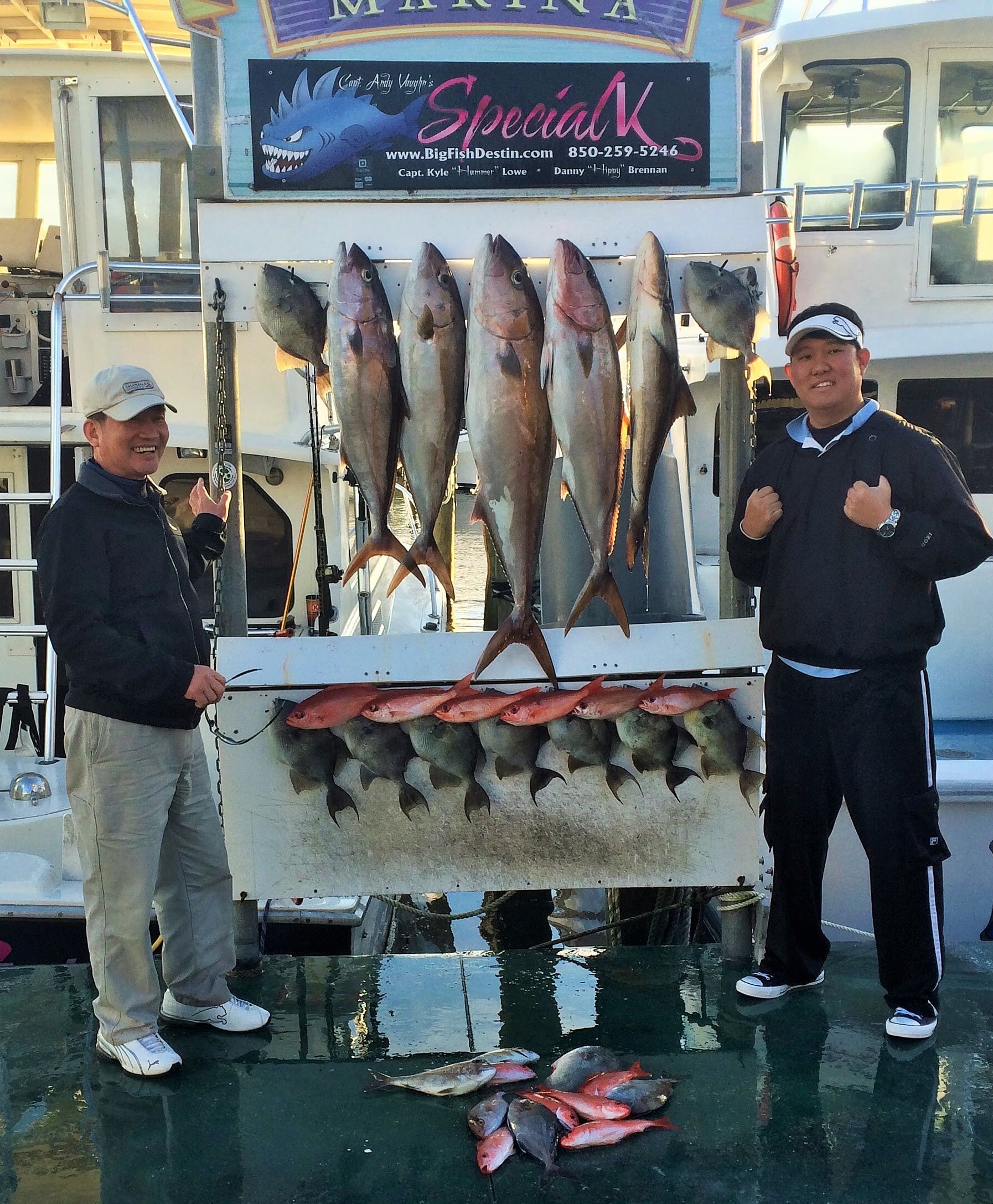 Book Our Spring Break Fishing Charters
Our dates fill up quickly, so don't hesitate to book your spot. Contact Us to book today. Our website will soon offer online bookings for your convenience. Connect with us on social media by liking and following us on Facebook.