Happy Fall, everyone! In October, the Destin Fishing Rodeo was an enormous success and was an excellent way to welcome the new season. Thank you to everyone who enjoyed some friendly competition with fellow anglers. The weather is playing along with the changing season, and we are experiencing some cooler temperatures.
Our Fishing Charters in Destin, Florida, run year-round, and it is never too cold to catch a big haul of fish with us. So don't let the wintry weather keep you away; bundle up in warm clothes and enjoy a day at sea with us.
Winter Fishing
Winter Months in our area bring out the famous Redfish, especially Bull Reds and Sheepshead, plus many others. The type of fish you catch depends on how far offshore you are. Closer inland, you can find some good-sized King Mackerel and Whiting.
Many fish move further inland for the winter months due to cooler water temperatures, such as the Sheepshead. The Redfish can be further offshore. Don't be surprised if you catch a shark during the cooler months. Our area boasts some of the world's records for fish size and weight year-round. All these fish make great dishes to enjoy at the table.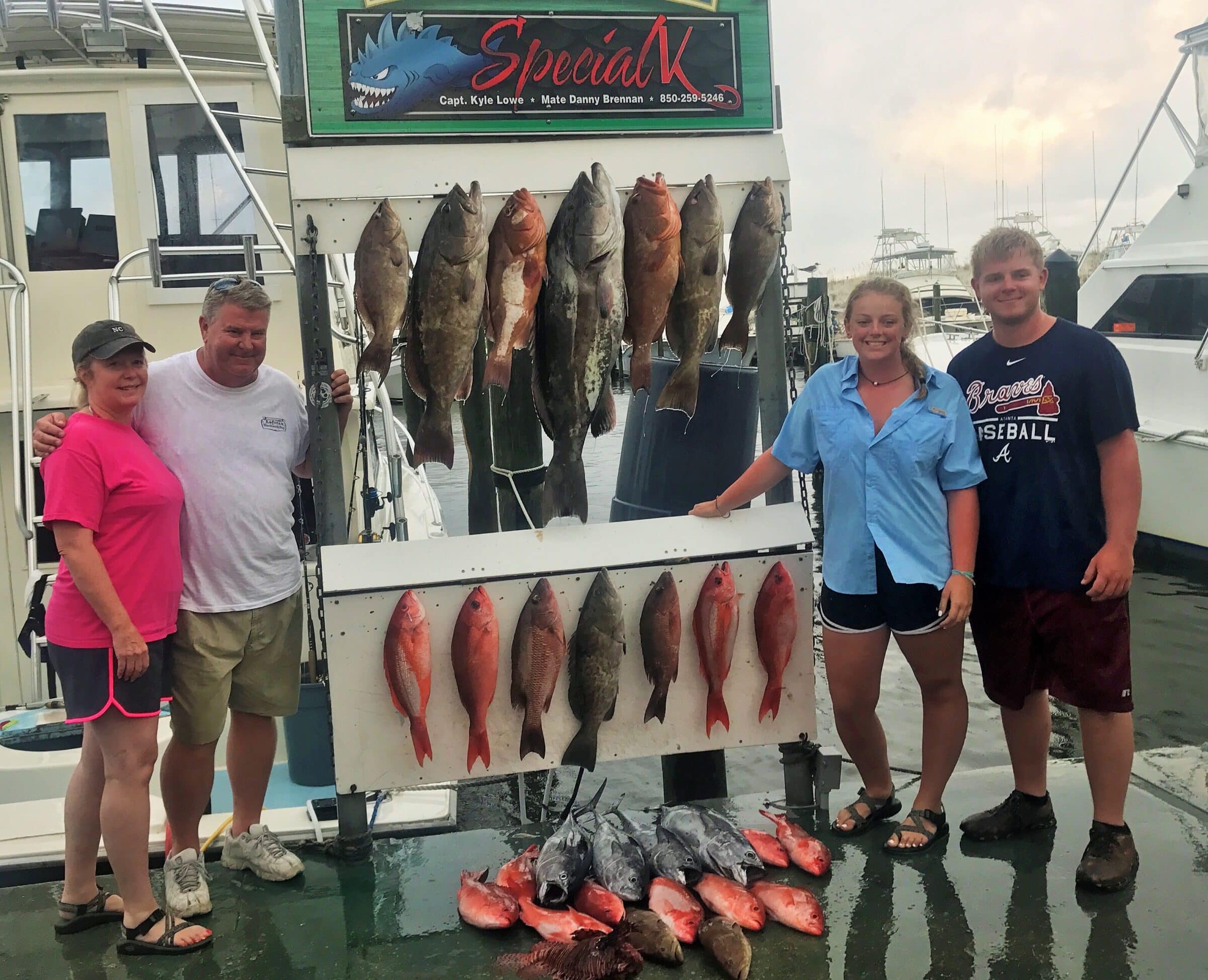 The Best Fishing Charters In Destin Florida
Our Fishing Charters in Destin, Florida, guarantee to put you on the fish! We would love to help you create a once-in-a-lifetime fishing story to share with your friends. We offer a private charter with your captain when you fish with us. Captain Kyle has many years of experience in offshore fishing and is a profoundly knowledgeable Fisherman.
We have a slower season for vacationers in December, so now is the perfect time to book a fishing charter with us. First, read our previous blogs to learn more about our fishing charters and previous fishing adventures. Then, follow us on Facebook to stay updated on our latest catches. Then, see you on the dock!