Our Destin Deep Sea Fishing Charter is wrapping up the end of another great year of fishing. Finally, it is time to relax, enjoy time with family, and eat lots of good food and baked goodies.
Deep Sea Fishing
Suppose you missed out on your chance to book a fishing charter this year, no worries. There is still time to book a charter for Spring Break and Summer 2020.
If you have never been to Deep Sea Fishing in Destin, Florida, you miss out on a fun adventure. Of all the things to do here, we love fishing the most. Maybe we are a little partial, but fishing is what we do best. Captain Kyle is the local fishing captain who puts you on the fish every time.
We suggest a half-day or full-day charter if you want to catch a record-breaking fish. The longer the charter, the further we can find the biggest catch.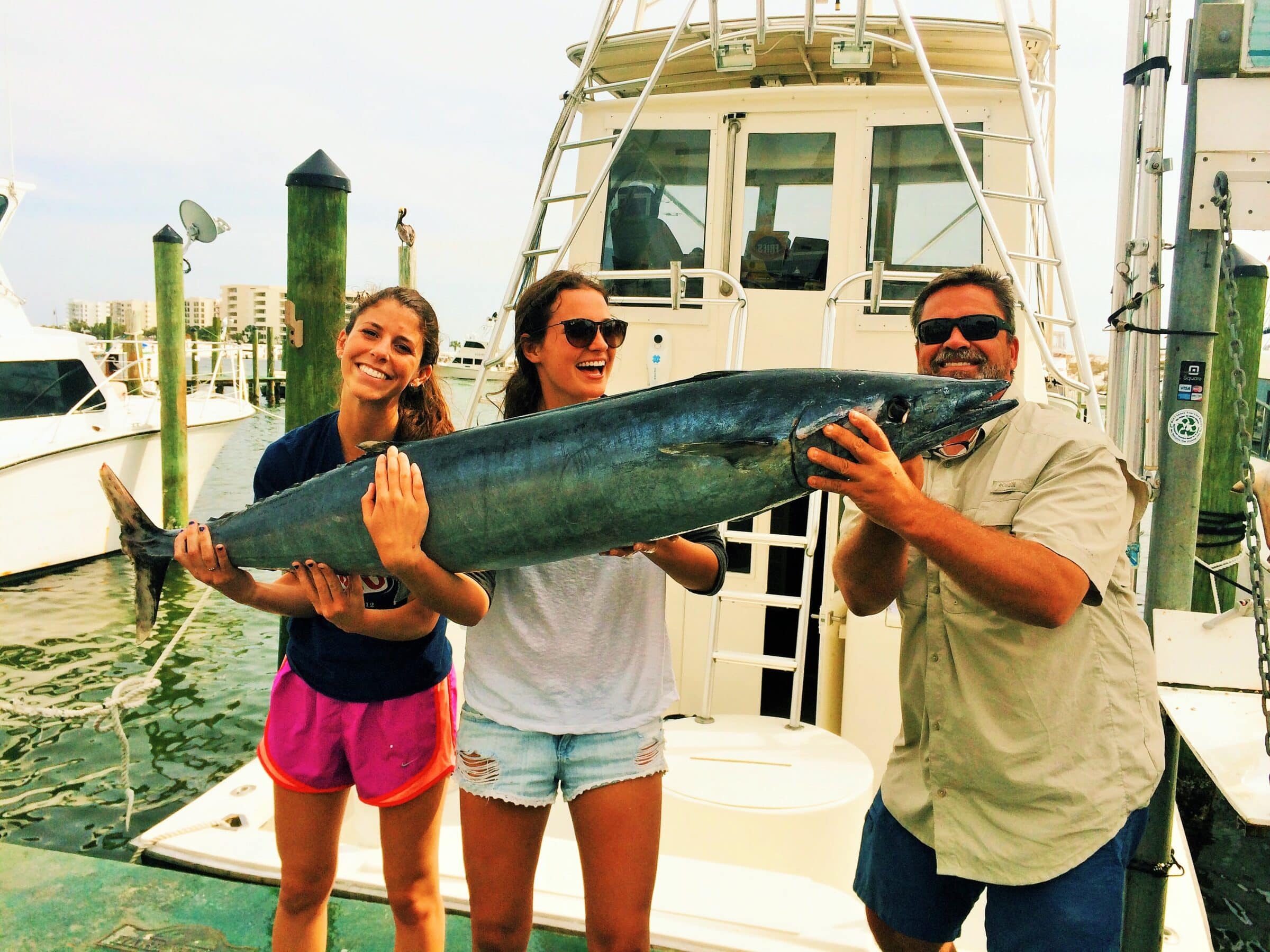 Book Our Destin Deep Sea Fishing Charter
Contact Us if you are ready to book a Destin Deep Sea, Fishing Charter. To stay up to date on our latest fishing hauls, follow us on Facebook. Look for our new booking options on our website after the beginning of the new year. Read more of our blogs to learn about our local fishing seasons. We wish everyone who supports us throughout the year (our family, friends, and customers) a very Merry Christmas and a happy New Year.