Fall is around the corner, and to kick it off; we are chartering anglers for the 2019 Destin Fishing Rodeo. The Fishing Rodeo is in its 71st annual event, and every year this tournament sets world-breaking records. So join Captain Kyle aboard the Special K for the Fishing Rodeo, and let's find the record-breaking catch together. The Fishing Rodeo lasts for October, with daily weigh-ins at AJs Seafood and Oyster Bar on the Destin Harbor.
Fun Things To Do In Destin
Plan your vacation around the 2019 Destin Fishing Rodeo. If you have never been fishing on a private charter on the Gulf of Mexico, you are missing out on some of the best scenery this area offers. Fall is an excellent time to vacation in Destin.
The weather is still lovely and warm, and our town is quieter and more relaxing. The beaches are almost secluded. Destin has many markets and events available for the entire family in October. On October 6th, the Destin Fishing Rodeo 5K run starts at Clement Taylor Park. Proceeds benefit the Miss Destin Scholarship Fund and the Ronald McDonald House Charities. If you are in town from October 4th- to October 6th, you can enjoy fresh-caught local seafood at the Destin Seafood Festival at the Harborwalk.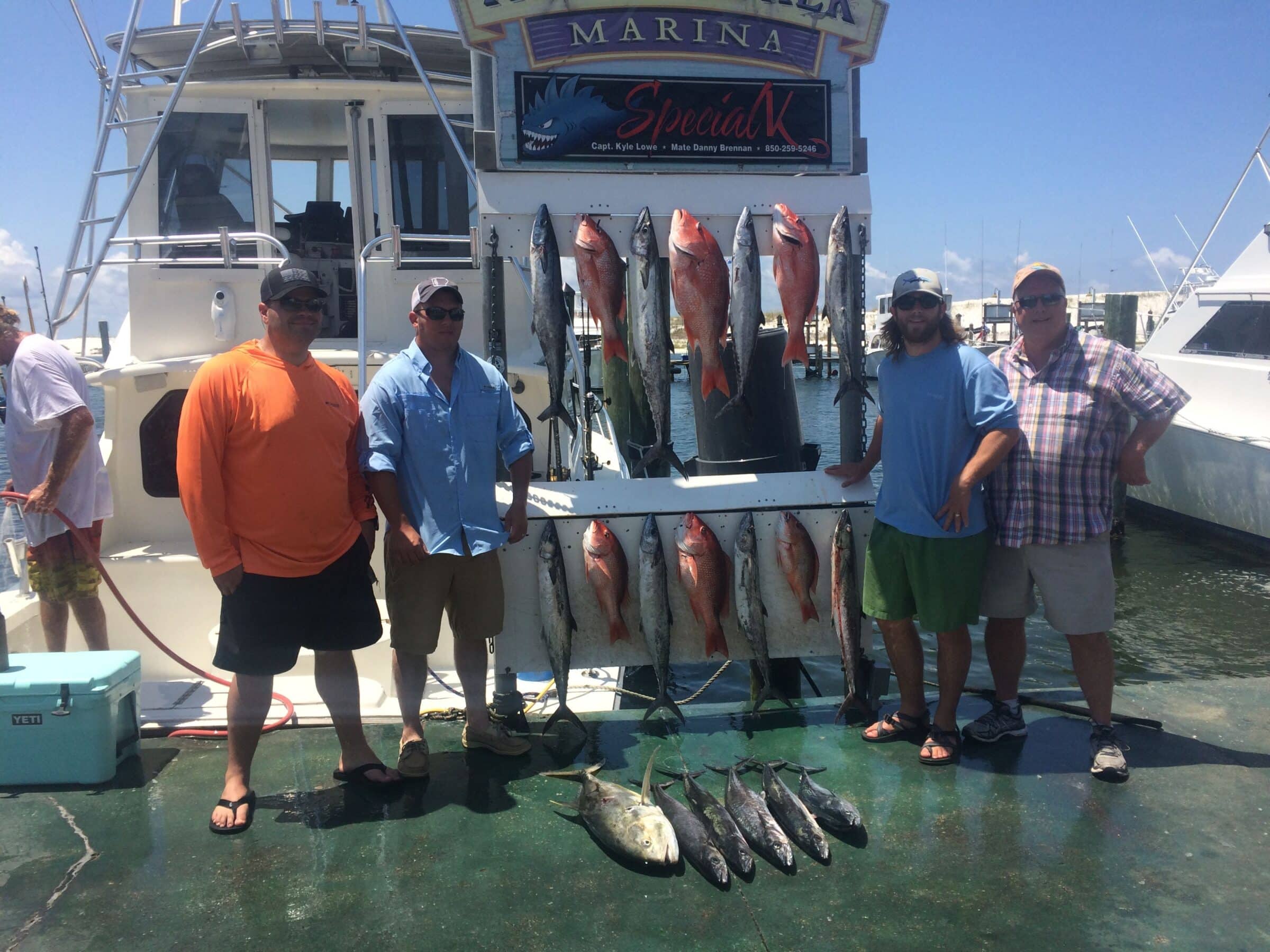 Book Your 2019 Destin Fishing Rodeo Charter
Destin is known as the Luckiest Fishing Village, and once you fish here, you will see why. The Emerald Waters are home to various fish, including but not limited to Amberjack, Mahi, Swordfish, and Red Groupers. Seats will fill up quickly for this month-long event. Contact Us to book your Private Fishing Charter. Like and follow us on Facebook to see our fishing images. Read our blogs to stay up to date on Seasonal Fishing, Fishing Tips, and much more.