We are happy to announce Amberjack Fishing returns on August 1st after an early closure in May. Our Private Charter offers the best fishing experience in Destin, Florida. Captain Kyle has many years of experience catching record-breaking fish, and the Greater Amberjack is no exception. In addition, our Fishing Charters offer amenities that will add comfort and entertainment during your fishing trip. These amenities include DirecTv and Satellite Radio. We also provide a fully air-conditioned salon with a microwave and bathroom.
Amberjack Fishing Charters
The Greater Amberjack is a fighter, so we enjoy chasing after them. They are strong swimmers and can easily break a line. There is something uniquely rewarding about catching these fish after they give you a great workout reeling them onto the boat.
The Amberjack is a delicious fish to eat and are known for their tender meat. Destin has a variety of local restaurants that will "Cook Your Catch," so you don't have to worry about preparation and cleanup. Instead, bring them to your chosen restaurant, bagged, and they will take care of the rest.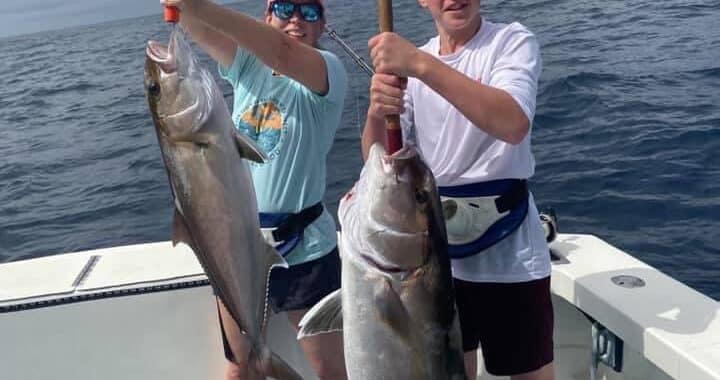 Schedule Your Private Charter
If you want to experience a fun time at sea with an experienced captain and mate, Special K is the premium fishing charter in our area. We welcome you aboard our fishing vessel for the day. Contact Us today to book a vacation activity that will leave you with great memories and a prize catch. Stay up to date on our latest fishing news and pictures by liking and following us on Facebook.